June 16, 2017
Guest Ron Wiens joins Rayanne for 4 episodes to share his expertise in Cultural Change
Series: Emotional Intelligence, Part 2
HR Latte, episode 103

Ron Wiens, Speaker, Author, and Advisor on Cultural Change, introduces several concepts from his book, "Building Organizations that Leap Tall Buildings in Single Bound."
Ron joins Rayanne again to continue the conversation in Episode 2 of a four-part series to talk about how to get your employees, teams, or organizations to work together for the good of the whole with a focus on Emotional Intelligence.
"How people work together, how they interact, goes to the heart of what organizational culture is all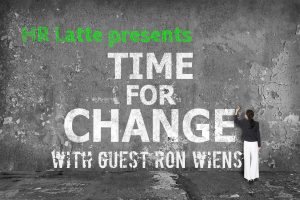 about. Culture, a culture that facilitates the ongoing creation of new knowledge, a culture …
---
October 20, 2016
Charlie Judy talks Culture on intrepidHR!
Charlie Judy, Founding Partner with Work XO, LLC, talks about the work he does at Work XO – a "culture shop" – at a genetic level providing data and intelligence to helping clients align culture with potential and growth.
"Human doesn't happen organically, it is a little ironic and – but it doesn't happen when its enveloped in this institution we call work." 
Check out this great interview and learn what's on Charlie's mind: Being Intentional about Your Culture The Right Culture The reinforcement and clarification of Culture The Evolution of Culture The Institution of Work Remaining Relevant in the World of Work Tuning Out the Noise Unleashing Human Potential
On Culture: "You can't look …
---