June 16, 2017
Guest Ron Wiens joins Rayanne for 4 episodes to share his expertise in Cultural Change
Series: Emotional Intelligence, Part 2
HR Latte, episode 103

Ron Wiens, Speaker, Author, and Advisor on Cultural Change, introduces several concepts from his book, "Building Organizations that Leap Tall Buildings in Single Bound."
Ron joins Rayanne again to continue the conversation in Episode 2 of a four-part series to talk about how to get your employees, teams, or organizations to work together for the good of the whole with a focus on Emotional Intelligence.
"How people work together, how they interact, goes to the heart of what organizational culture is all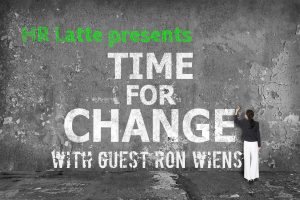 about. Culture, a culture that facilitates the ongoing creation of new knowledge, a culture …
---
November 20, 2015
Most Important Asset?
It's a well-known corporate saying that "Employees are our Most Important Asset". How many of you believe that about your corporate environment? I have previously written about the importance of a vendor's employees happiness to the success of a company's relationship with its vendor, but this post, while also about employees, addresses the communication within a company, which ultimately does impact employee happiness, which in turn will affect the job they do on behalf of your organization.
The Effectiveness of Communication
Recently, Davis & Company commissioned the survey of 1,000 employees from large corporations (minimum of 5,000 employees) in the United States to understand the effectiveness of communication on performance management, benefits, and compensation. One of the key findings was that Employees aren't getting answers to their questions. "When employees have questions, they turn to …
---