June 16, 2017
Guest Ron Wiens joins Rayanne for 4 episodes to share his expertise in Cultural Change
Series: Emotional Intelligence, Part 2
HR Latte, episode 103

Ron Wiens, Speaker, Author, and Advisor on Cultural Change, introduces several concepts from his book, "Building Organizations that Leap Tall Buildings in Single Bound."
Ron joins Rayanne again to continue the conversation in Episode 2 of a four-part series to talk about how to get your employees, teams, or organizations to work together for the good of the whole with a focus on Emotional Intelligence.
"How people work together, how they interact, goes to the heart of what organizational culture is all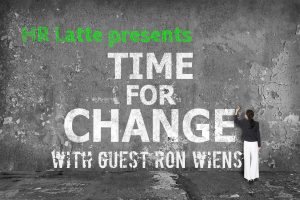 about. Culture, a culture that facilitates the ongoing creation of new knowledge, a culture …
---
January 5, 2017
"Synergy… it creates new untapped alternatives; it values and exploits the mental, emotional, and psychological differences between people."
~Stephen Covey
The Team
Being a part of a team can be a wonderful, exhilarating, delightful, excruciating, debilitating, and/or harrowing experience. Navigating the roads to a successful internal partnership can be dangerous and filled with trepidation that must often be cajoled with tenacity. But without the stubbornness that must be honed as business partners/owners, we may become nothing more than corporate doormats; laid out for all to wipe their feet on.
Weakness or Strength?
I have been in numerous meetings which have resulted in, "I told you so" moments. I'm sure we all have. One meeting in particular?  It wasn't actually said out loud but it was felt by all in the room.
Knowing when to utilize strength in …
---
August 15, 2016
Honesty and Trust Are Integral to Integrity
People who demonstrate integrity draw others to them because they are trustworthy and dependable. They are principled and can be counted on to behave in honorable ways even when no one is watching…
So, my last blog was about a sales person and integrity in sales, honesty and pushing the boundaries of honesty in dealing with customers. So what drives a sales person to act this way or gives them the authority to behave this way?
Leadership
I think it stems from leadership. I have been in sales for over 20 years; I once said I would never sell software again. Back in the early 90s, I worked for a software company that sold a product into the IBM world. They had unethical work practices and as a young man, I adopted …
---