June 23, 2017
Stacey Harris, VP of Research and Analytics at Sierra-Cedar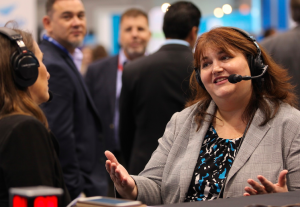 Stacey Harris, VP of Research & Analytics at Sierra Cedar shares the news and expectations  for the latest HR Systems Survey – closes June 30!
Check out the Sierra-Cedar 2017–2018 HR Systems Survey, 20th Annual Edition. We'd love to have you support this research effort. All responses are anonymous and kept strictly confidential. They only use your information in the aggregate. Your privacy is strictly maintained.
"Research has to have a story behind it."- Stacey Harris
Stacey joins Rayanne to discuss these points:
History of the Survey – 20 years strong now! Most significant finding from last year's results Expectations for this year What to watch for: Personalization!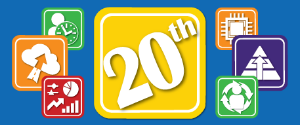 Take the survey …
---
October 20, 2016
Stacey Harris on intrepidHR!
Stacey Harris, VP of Research and Analytics at Sierra-Cedar, talks about the work she does at Sierra-Cedar, as well as the research they have been doing for the last 19 years.
"Some great thought leadership research called The Annual HR Systems Survey, with results launched every year at the HR Technology Conference & Exposition."
**Check out this year's results here.
Check out this great interview and learn what's on Stacey's mind: Nine years ago, we weren't even talking about "the cloud" Are we making employees' lives better? Payroll in the Cloud Globalization of Business Today "Paying it Forward" – is the HR industry more connected than others? New to the Survey – Social Responsibility The Benefits of Diversity The true impact of real data
…
---
June 30, 2016
Dovetail Software is Proud to be Part of this Tradition
We invite you to discuss the "fitness" of your HR system and processes (anonymously, of course) by participating in the Sierra-Cedar 2016–2017 HR Systems Survey, 19th Annual Edition, now available at www.Sierra-Cedar.com/hrssv60, until July 8, 2016.
All responses are confidential and only used in aggregate results.
Sierra-Cedar has incorporated survey feedback to include new questions which explore how organizations are transforming their HR technology environments, choosing services to support those transformations, and preparing for the Future of Work.
The Sierra Cedar HR System Survey continues to investigate: Strategy, process, and structure Adoption of all HR Technology applications Deployment roadmaps, resourcing, and budgeting Implementation, maintenance, and integration Emerging and innovative technology Outcome-driven HR As …
---